Dr. Mariana Lopez-Arce
DVM
Hi, I'm Mariana! I graduated from UNAM in Mexico City in 2018, where  I focused on small animal medicine and wildlife.
Some of my favorite animals I love to see in the hospital are cats, reptiles, and rabbits!
During my free time, I love to travel with my pets and attend concerts!
Tammy
Assistant Manager & Technician 
Hi, I'm Tammy! I am a dedicated veterinary technician with 26+ years of experience. I've worked in emergency and specialty practices for over a decade, including wildlife care.
I moved to El Dorado County in 2016 and enjoy gardening, camping, kayaking, and more on my days off.
At home, I have three playful cats (Pony Boy, Cashew, Gemini) and an amazing dog named Raven.
Jessica
RVT
I started working in veterinary medicine in 2008 while in college. I completed my Associates in Veterinary Technology and received my RVT license from Cosumnes River College in 2013.
I have been a volunteer for Norcal Boxer Rescue off and on since 2009 fastening boxers. In 2020 I became the medical coordinator for the rescue continuing the mission to leave no boxer behind.
I am a wife and mother to three young girls. We also have many fur babies, our family currently consist of six dogs, two foster dogs, two cats, 3 guinea pigs and a fish.
Veterinary Medicine has always been my passion and I hope to continue caring for patients for years to come.
Holly
Technician Assistant 
My name is Holly and I'm a vet tech technic assistant here at Crossroads Veterinary Hospital!
As I grew up, my family & have owned a large variety of animals such as goats, chickens, ducks, geese, dogs, pigeons, snakes, turtles, and many more!
Having been able to properly care for each of these different animals needs was my main goal, which gave me a lot of opportunity to learn about each one! Being in the 4-H for 11 years helped as well! Which is what eventually lead me to want to be a Veterinary Technician. I am currently going to school and. Start my Veterinary Technician program next semester!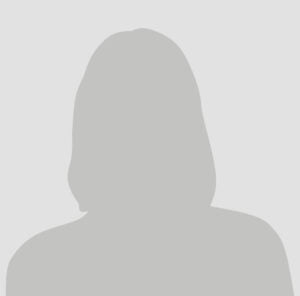 Stephanie
Office Assistant
I have been in the animal business since I joined the Crossroads' family in 2013, where I started part-time as a kennel caretaker. Through the years I have taken classes, attended conferences, and learned from the best as I currently assist the team full-time as a technician and now Office manager.
My husband of 28 years and I have a full house with three children, two granddogs, and four cats. I love caring for both animals and people and volunteer with Nomadic Shelter, where I help cook meals and gather clothing items.
I receive great pleasure in the excitement of a new puppy or kitten; helping and watching them as they grow up. I'm also grateful for those tender moments, helping to ease the pain when the time comes to say goodbye to a beloved family pet. Our pets bring out the very best in us all!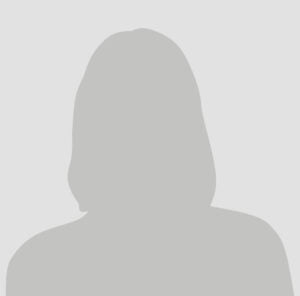 Charlotte
Hello, my name is Charlotte and I am 20 years old. I have always loved animals and am so thankful I get to work with them. As well as working at the vet clinic I am also a whitewater rafting guide in the summers. I have always grown up around animals. From large horses, to small birds.
When I was about 8 I was obsessed with vet shows and every time they came on the tv I was glued to the screen. My favorite was "Dr Oakley: Yukon Vet" and I still watch the show to this day. I started keeping snakes when I was about 12. My first were two corn snakes that had previously been class pets. Soon after I got them I joined the NCHS (Northern California Herpetological Society) to learn more about reptiles.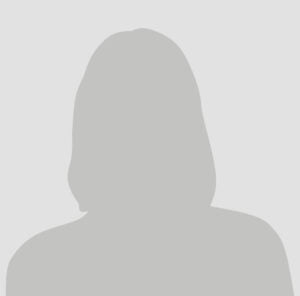 Jessalynn
Veterinary Assistant
Veterinary assistant and receptionist with over five years of experience in the field. I have always loved animals and have volunteered at numerous humane societies, shelters, and clinics before deciding to work in the field.
I recently moved to El Dorado County where I reside with my husband, two sons, two Australian shepherds, Chloe and Dexter, and my one chicken.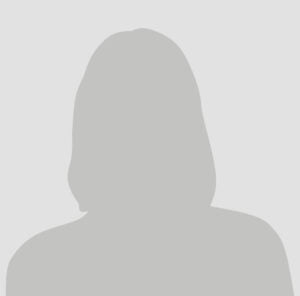 Caitlynn
Animals have been part of my life since I was a young child. My dad built a backyard playhouse my sister used to have tea parties; I re-purposed it as an 'animal clinic' and tried to rescue every stray in the neighborhood!
In 2007 I put my animal obsession to work at Crossroads, earning my Veterinary Assistant Certificate the next year. I enjoy assisting in a variety of roles as I work with our techs, at the front desk, as well as completing office projects.
My pit bull, Jersey, is my little shadow and spends her time staying clear of the three feline musketeers, Jax, Oko, and Roca. Warm weather finds our family camping or setting up the BBQ. I've become a long distance runner and enjoy plenty of practice chasing our two young daughters everywhere!
Stephen
CSR
Hi, My name is Stephen Schweiger. I'm currently a Receptionist here at Crossroad Veterinary Hospital. Little background on me is I have not been in animal services for long but have always loved animals and enjoyed being around them. I have been around a wide range of animals including birds, horses, pigs, cats, dogs. etc. I am happy to be a part of this amazing team here at Crossroads.
I have two dogs myself. It does get a little wild at home. I have a Husky and a Queensland Heeler "that thinks she is a husky now since she was raised by my husky". We enjoy going on hikes and anything involves water they love.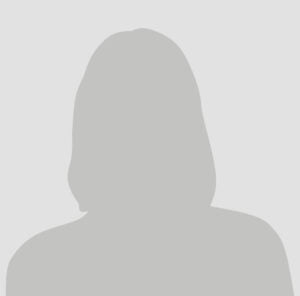 Makayla
Hi, my name is Makayla Spates. I have always loved animals my whole life. That's why I have chosen a career in animal medicine. I attended a R.O.P. class in high school for vet assistant.
While doing my externship at Crossroads, I was hired as a kennel/vet tech assistant. My knowledge in animal medicine is growing and I love it so much that I want to go to vet school and become an equine vet.
In my free time I enjoy playing with my dog Luke and riding horses with my friends.